My intuition would say that a part-based decomposition should arise naturally within an autoencoder. To encorporate the next image in an image recognition task, it must be more beneficial to have gradient descent being able to navigate towards the optimal set of neural network weights for that image. If not, for each image gradient descent is all the time navigating some kind of common denominator, none of the images are actually properly represented. For each new image that is getting better classified, the other images are classified worse. With a proper decomposition learning the next representation will not interfere with previous representations. Grossberg calls this in Adaptive Resonance Theory (ART) catastrophic forgetting.
Maybe if we train a network long enough this will be the emerging decomposition strategy indeed. However, this is not what is normally found. The different representations get coupled and there is not a decomposition that allows the network to explore different feature dimensions independently.
One of the means to obtain a part-based representation is to force positive or zero weights in a network. In the literature nonnegative matrix factorization can be found. Due to the nonnegativity constraint the features are additive. This leads to a (sparse) basis where through summation "parts" are added up to a "whole" object. For example, faces are built up out of features like eyes, nostrils, mouth, ears, eyebrows, etc.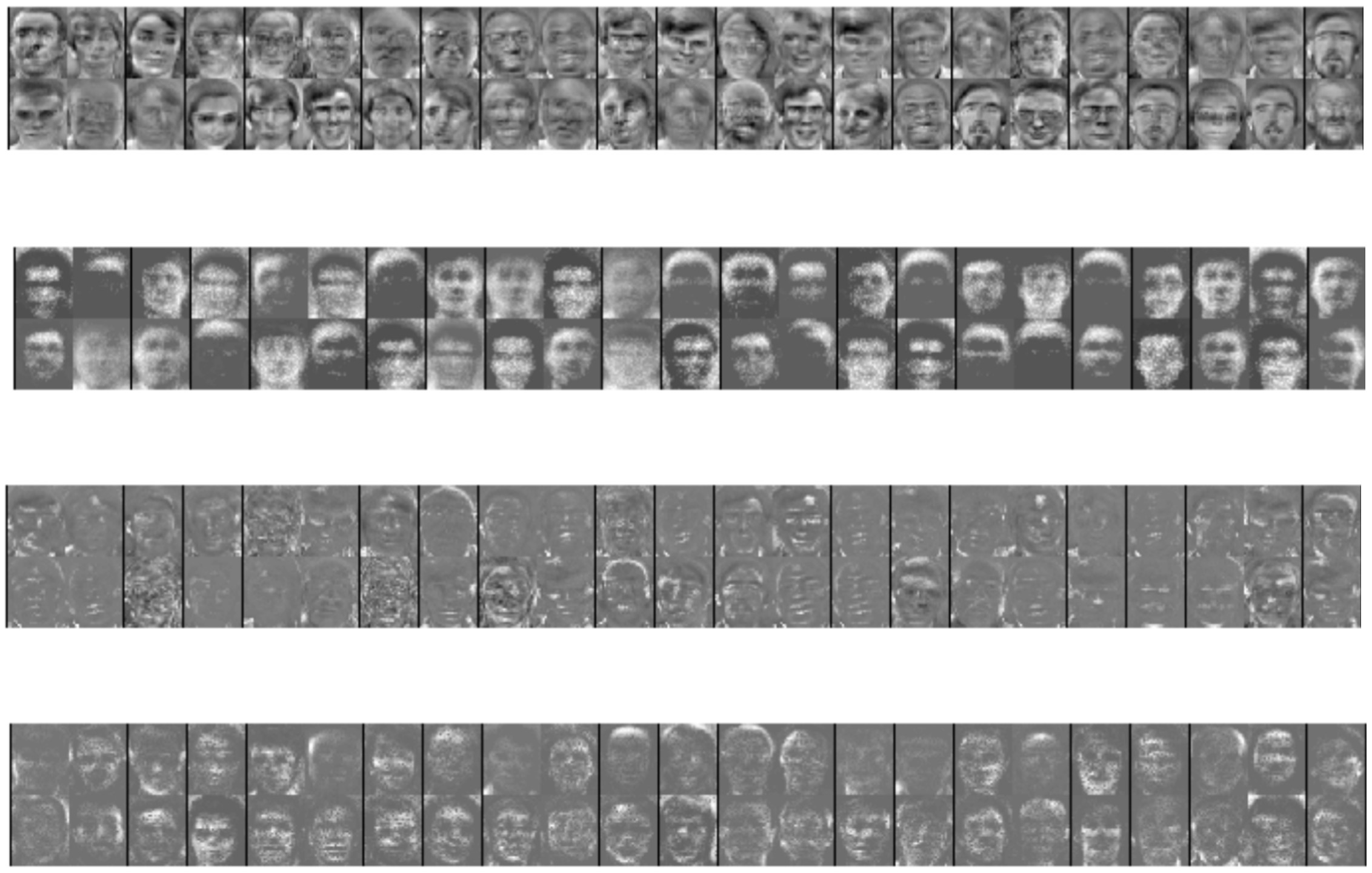 Don't just read the excerpt. :-) Sit down and read for real! →